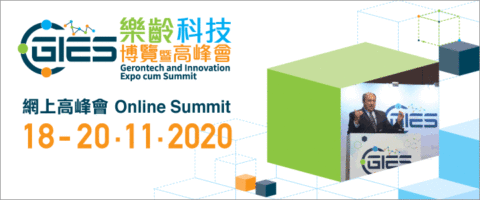 The 4th Gerontech and Innovation Expo cum Summit (GIES) returns! The Summit invited over 30 reputable overseas and local experts to share the trend and applications of Gerontechnology through online seminars from 18-20 November 2020. All interested parties are welcomed to participate for free!
Date: 18-20 November 2020 (Wed to Fri)
Format: Webinar
For programme details and registration, please visit https://gies.hk/zh-hk/summit/schedule.