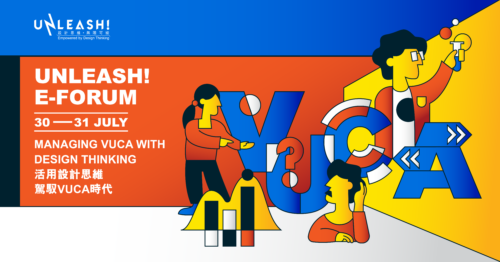 Learn why and how "Design Thinking" can help you navigate a volatile, uncertain, complex and ambiguous world.
Design Thinking is a creative and structured approach to integrate the needs of stakeholders, the possibilities of technology and the economic viability in tackling organisation challenges.
Join the Unleash! e-Forum (30-31 July) organised by the Hong Kong Design Centre to understand how design thinking can address the intractable challenges of societies and businesses, engage people and facilitate the digital transformation process. Register via https://bit.ly/3g5MiYC by 24 July to get your FREE ticket.