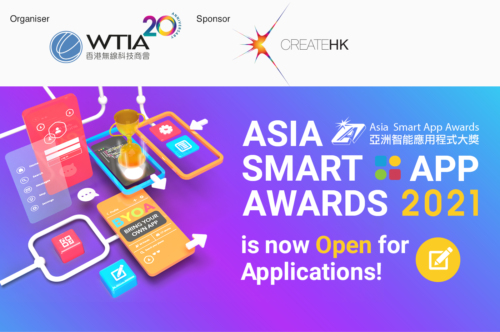 Organized by @WTIA and sponsored by Create Hong Kong of the Government of the Hong Kong Special Administrative Region (CreateHK), Asia Smart App Awards (ASA) is stepping into its 8th edition. The ASA has not only been recognizing Asia's inventive and best-of-breed smart applications (apps), but also providing a platform for app development professionals in Asia to learn from and share with each other the latest industry updates and expertise.
Web App, Hybrid or Native App? No worries, we got that covered. ALL apps are encouraged to participate in the ASA 2021!
Apply now and seize the chance to compete with your best counterparts from 17 Asian countries and regions!
Apply Now: https://contest2021.bestasiaapp.hk/
Deadline of application: 31 Jan 2022, 23:59 (GMT+8)