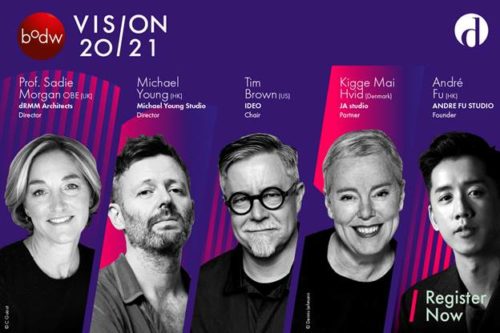 Join Asia's flagship Hybrid Event on Design, Innovation and Brands, to see how design thought leaders find clarity in uncertainty with their design insights.
Beyond virtual. LIVE global. Activate your offer to access Asia's flagship event on design, innovation and brands, taking place from 30 Nov – 5 Dec, where attendees will have access to over 90 local and international visionaries and creative leaders. It offers over 100 hours of learning and timely insights that covers 9 cross-disciplinary topics – in hybrid LIVE format.
Early Bird: 50% discount of purchase before 20 Nov.
Details and Register link:  www.bodw.com/so0050