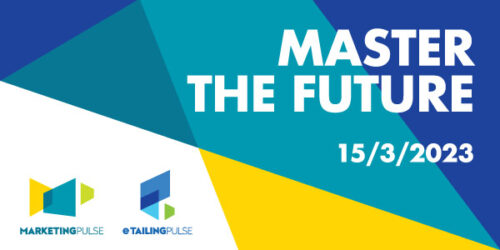 With the theme "Master the Future", the upcoming edition will discuss various timely topics, such as the art & science of happiness and marketing, marketing strategies for ESG, web3.0 and virtual influencer, martech application and digital future, etc. Many C-suite level executives from globally renowned brands and agencies, such as Baccarat, Coca-Cola, PepsiCo, MARS Inc., etc., will speak at the event.
Special discount of 30% off discount plus 50% HKSAR Government Subsidy on admission fee (i.e. USD88 / HKD683) to HKITF members valid till 24 February 2023.  Please note this offer has limited quota and is available on a first-come-first-served basis.  Please email to Secretariat for the code.
Official website: https://marketingpulse.hktdc.com/  and https://etailingpulse.hktdc.com/.