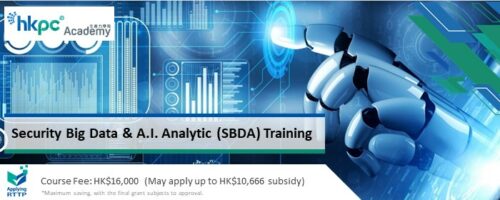 Automated, A.I. based-solutions have gained significance in the cybersecurity field, like many others, faces the challenge of handling increasing amounts of data collected within shortening timeframes.
The Hong Kong Productivity Council (HKPC) is organising a 5-day advanced training course "Security Big Data & A.I. Analytic (SBDA) Training" to provide a high-level overview of the topics in log analysis, network, and computer forensics, and malware analysis, followed by in-depth training about automated log analysis through statistical and AI-based solutions.
Programme code: 10011788-01
Date: 25-26, 29-30 November & 1 December 2021
Time: 09:00 – 17:00
Venue: Online Broadcast
Application Deadline: 18 November 2021
As being a supporting organisation, special discount is offered to our HKITF members! Click the LINK for more information and registration!